Worldwide Small Group Tours & Self-Guided Adventures View Basket
To order this holiday brochure for FREE delivery to your home or computer, click the GET THIS FREE button.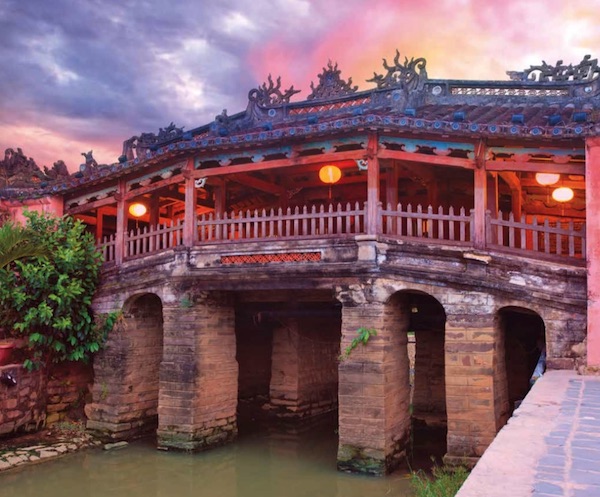 For Exodus, it's personal
EUROPE: Iceland, Norway, Finland, Sweden, Estonia, Latvia, Lithuania, France, Switzerland, Italy, Spain, Portugal,Italy, Czech Republic, Austria, Hungary, Slovakia, Poland, Romania, Bulgaria, Croatia, Montenegro, Bosnia & Herzegovina, Macedonia, Kosovo, Slovenia, Greece, Cyprus, Albania, Turkey, Moldova, Ukraine, Georgia, Russia
AFRICA & MIDDLE EAST: Morocco, Egypt, Jordan, Israel, Oman, Ethiopia, Tanzania, Kenya, Uganda, Rwanda, Zambia, South Africa, Namibia, Botswana, Swaziland, Lesotho, Madagascar, Zimbabwe
ASIA: Turkmenistan, Uzbekistan, Tajikistan, Kyrgyzstan, Kazakhstan, Mongolia, Thailand, Laos, Vietnam, Cambodia, Malaysia, Indonesia, Borneo, Myanmar, Nepal, Bhutan, Pakistan, India, Sri Lanka, Maldives, Malaysia, China, Japan
AMERICAS: Canada, USA, Mexico, Nicaragua, Costa Rica, Panama, Peru, Bolivia, Chile, Argentina, Uruguay, Brazil
NEW ZEALAND | ARCTIC & ANATARTICA | FAMILY ADVENTURES
Exodus is the expert in small guided group adventure holidays, and its leaders are carefully chosen to help you uncover the real nature of a destination. That's how Exodus began over 40 years ago. But Exodus' holidays are for everyone, no matter how you want to travel. Exodus has a selection of self-guided adventures and also offers a tailormade service, creating bespoke trips and giving you total flexibility. Just as no two people are the same, no two holidays need be either. With so much of the world to explore and so many things to consider, the range of ways to travel with Exodus will ensure that your holiday is as unique as you are. Because for Exodus, it's personal.
In identifying the right holiday style for you, consider how you want to travel, and who with. In a group of like-minded travellers, independently, or in your own private group with friends or family? And if you don't see exactly what you want, ask Exodus to help!
Exodus' groups are small, normally 8-16 people, meaning the trips aren't disruptive to the places you visit. Plus, a smaller number of guests creates a good group dynamic; you'll get to know a range of people from different backgrounds with a shared interest in travel. And with a local expert on all guided group trips, you'll get a unique insight into local life. They know the stories behind the sights you'll see and take all the hassle out of travel arrangements, so you can focus on enjoying every moment of your adventure. Exodus' passionate and knowledgeable guides are famous for going the extra mile to make sure your holiday is the best it can possibly be!
Exodus is all about adventure
Adventure is what Exodus was founded upon over 45 years ago, and what the company is still all about: discovering countries, cultures, environments, cities, mountain ranges, deserts, coasts and jungles; exploring this amazing planet we all live on.
Exodus knows what makes you tick when it comes to holidays: a yearning to visit new places and come home with a real sense of what they're all about. This means delving into local traditions, cultures, cuisine, lifestyles – anything that contributes to its unique identity. At the same time, Exodus always remembers that we are all only guests. So Exodus travels courteously and respectfully, in smaller groups to minimise impact, to ensure that every Exodus holiday is a beneficial experience for everyone involved.
This is a philosophy Exodus takes with it around the world, helping you reach some incredible destinations on 600+ itineraries across over 100 separate countries. Exodus also strives to provide as much flexibility and choice as it can, making it simple for you to experience a very different holiday.
Every Exodus adventure is enhanced by personal experience. Exodus' people have travelled to more than130 countries, to uncover their best-kept secrets and unmissable highlights. As you explore the world, you will do so with leaders who love to introduce you to their home countries, sharing stories and sights that allow you to experience it like a local. It's these leaders – some who excel in fields such as mountaineering or archaeology – who show you the real heart of a destination, allowing you to have a truly immersive experience.
Infinite Possibilities
With over 500 expertly arranged trips to more than 100 countries, you have an exciting choice to make. Exodus' departures encompass winter specific adventures, cultural trips, cycling and trekking holidays, wildlife encounters and unforgettable family experiences, each with an activity rating so you can choose how active your trip will be. While Exodus' itineraries are carefully crafted, they are flexible in how you enjoy them. Travel with like-minded adventurers as part of a guided group or with family and friends on a personalised, tailor made trip. You can also add extensions, flight upgrades and more.
Treading Carefully
Exodus is determined that future generations continue to enjoy exploring the world as we do, so Exodus leaves as small an impact as possible when it travels. With your help, Exodus supports the communities that so graciously share their homes through various projects, championing local businesses and creating jobs. The Exodus Travels Foundation has initiated projects to take children and porters on adventures in their homeland for the first time, as well as community projects in the Himalaya and more.
Painless Planning
Activities, transport, accommodation and your tour guide are all arranged for you, so you can forget the logistics and simply focus on enjoying your holiday. Extensive trip notes for each adventure tell you all you need to know before you go, from any vaccination information to the expected weather. On guided group trips, Exodus' expert leaders are always on hand with advice should you need it, and they always have recommendations too. Exodus is also proud to say that 97% of its travellers would recommend Exodus to their friends.
Your Adventure Your Way
Guided Group Adventures
Guided group trips are Exodus' most popular way to travel, led by expert guides who
will meet you at the airport and take you to popular sites and along roads less travelled to show you the true heart of a destination.
Self-Guided Tours
While having a guide to point you in the right direction works for some, you might prefer the independence of a self-guided trip, be it a walking or cycling one. With self-guided, The Decisions Are Yours To Make.
Tailor Made Holidays
Tailor made adventures are crafted especially for you, but that doesn't mean you're out
on your own. You'll get the benefit of our expertise when planning your trip, and an expert local guide when you're away.
With Exodus you're in safe hands
All Exodus' office staff have a passion for travel and adventure, and between them have notched up experience that spans 171 different countries – all of which means Exodus knows how to give you the best experience when you travel with them. Exodus has even won awards for it.
That's not all. In their former lives, Exodus' team members have been professional archaeologists, wildlife guides, overland drivers, mountain leaders, diving and ski specialists and mountain bike gurus – and they use our expertise to give you the very best adventure possible. Extensive planning, research, fact-finding and training are just some of the ways this expertise comes through in your adventure.
It is no exaggeration to say that Exodus' tour leaders can make a world of difference to the enjoyment of your holiday – so they are chosen carefully. The result is that, in 2015, 97% of travellers said they would recommend Exodus to a friend. Where possible, Exodus trains and employs local leaders because they can provide invaluable insights that enrich the trip. What's more, this investment in local staff really helps you benefit both them and their community.
Responsible Tourism
Tourism is one of the most important and largest industries on the planet. It employs more people worldwide than any other, with millions of families relying on tourism for their daily needs. Of course there are negatives attached.
The last few decades have been dotted with disaster stories where tourism has resulted in over-development, destruction of environments and in cultural misunderstandings and mistrust. It has also recently been embroiled in the debate about global warming and carbon emissions caused by flying. Exodus believes that its type of small group, positive impact tourism can bring benefits to many communities, help preserve the environments you travel to see, and provide real and positive social exchanges.
This brochure covers the regions and holiday types listed below. Click on the links to see more free travel brochures covering the regions and holiday types you are interested in.