The Ultimate Guide to a Safari in Africa View Basket
To order this holiday brochure for FREE delivery to your home or computer, click the GET THIS FREE button.
Real connections, real discoveries and real experiences… bring the joy of discovery into your Africa adventure
EAST AFRICA: Kenya, Tanzania, Uganda, Rwanda | SOUTHERN AFRICA: South Africa, Namibia, Botswana, Zambia, Zimbabwe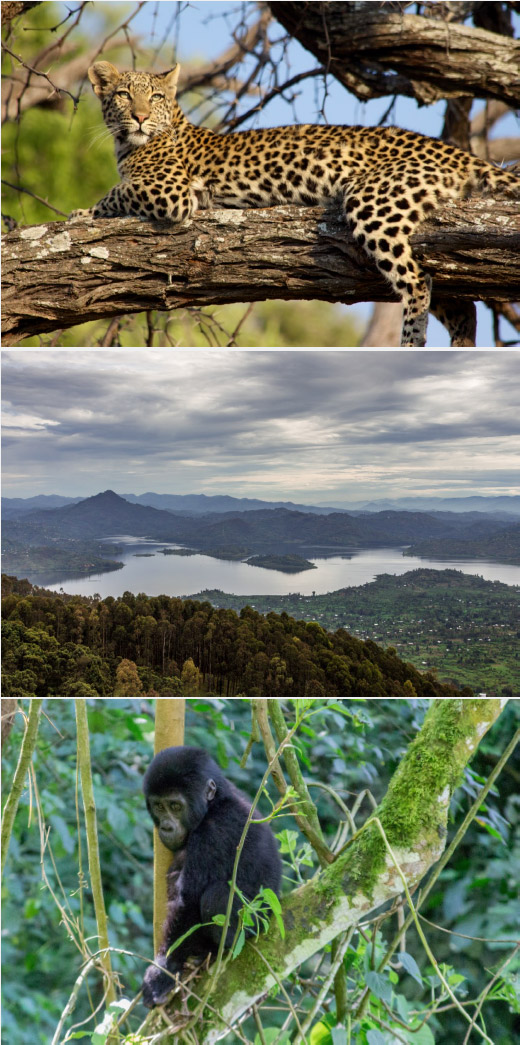 The Explorer Society believes you should follow your dream adventure and do that safari in Africa. It doesn't have to be hard.
This guide brings you all the essential information you need to plan your ultimate safari. Put together by The Explorer Society's travel experts, you can skip the quagmire of myth that surrounds a trip to Africa and figure out what kind of trip you want to do.
Start your journey with this Ultimate Guide to spark your inspiration and get an idea of what may suit you best. Then, get in contact with the frequent Africa travellers at The Explorer Society, who can guide you through to the trip of your dreams, without the headache.
What is The Explorer Society?
The Explorer Society is a community of like-minded travellers, who travel for the destination and the incredible experiences to be found within, for the sense of adventure and of discovery.
Travel has changed dramatically over the past 100 years. Over time, as it became easier and simpler, travellers collectively lost their sense of adventure and exploration and instead stuck with pre-trodden formulaic tourist trails. With all of the corners of the world available to visit and truly unique experiences on offer, they instead chose to congregate en masse in the same areas, the unique magic that made these areas famous lost to the crowd of over tourism.
The Explorer Society aims to put the joy of discovery back into travel and recapture the magic travellers had on their very first adventure, irrespective of budget – with real connections, real discoveries and real experiences.
The Explorer Society offers journeys through some of the most interesting and life-changing parts of the world – the real, the raw and the revealing – to explore a destination and all of its elements, its nuances and its lessons.
Exploring is not limited by budget, or background, or age. The Explorer Society creates custom bespoke luxury itineraries through remote environments as well as authentic tours for all price ranges.
Covering everything from the weather and seasonality, challenging common myths about travel in Africa, and providing sample itineraries in East and Southern Africa, this guide will get you going on a journey to rediscover the joy of exploration. The Explorer Society believes that travellers need to stop doing trips that they "should" be doing and instead do the adventures they actually want to do.
Real world explorers
The Explorer Society brings together professional travellers, travel professionals and explorers of the world, who have all worked for many years within the global travel industry and possess the logistical experience required for both the simplest and most complicated of itineraries.
They have climbed mountains and glaciers, dived coral reefs and shipwrecks, rafted down raging rivers and walked through wild African savannah; they have eaten street food of unknown origin and at fine dining restaurants.
"We believe in travel as a force for good. Our aim, through travel, is to both provide opportunities for remote communities and also to build larger communities around learning, cultural understanding and shared experience."
With the founders alone having a combined 40 years of travel industry experience, and the experience of working in all areas of the industry, The Explorer Society has the knowledge and know-how to make any trip a success. The Explorer Society itself is new compared to the long-running giants of the industry; however, their experience with destinations as they are today is unmatched.
Martin Edwards – Co-Founder and Chief Exploration Officer
Originating from the UK, Martin's first real exploration was in his early twenties when he backpacked for 12 months around the world.  During this time he, as a challenge, travelled over 7,000 km by public transport between Nairobi and Cape Town. He has also climbed Kilimanjaro twice, rafted the mighty rapids of the Zambezi and kayaked with whales in the Cape.
Cameron Neill – Co-Founder and Chief Explorer
Apart from two small stints as an exchange student in Japan in his teens, Cameron began his travel lifestyle in earnest shortly after his 21st birthday. Living out of a backpack for over 7 years, he lived and travelled through countries all over the world. Along the way he also worked as an English teacher, a white-water rafting guide, an alpine ski worker, a cruise ship entertainer and a scuba divemaster.
This brochure covers the regions and holiday types listed below. Click on the links to see more free travel brochures covering the regions and holiday types you are interested in.