Southern & Eastern Africa View Basket
To order this holiday brochure for FREE delivery to your home or computer, click the GET THIS FREE button.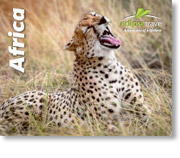 This brochure is no longer available on this website.
Tailor-Made Itineraries, Small Group Tours, Walking Safaris, Fly-in Safaris, Beach Extensions
South Africa | Botswana | Zimbabwe | Malawi | Zambia | Namibia | Madagascar | Kenya | Tanzania | Zanzibar | Uganda | Rwanda | Ethiopia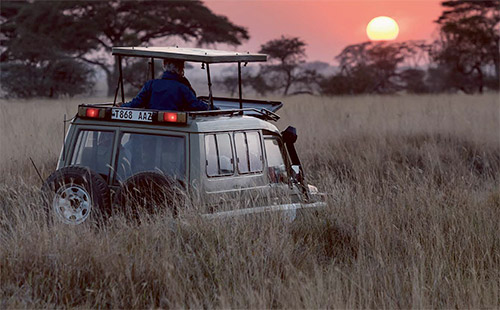 From its endless deserts and burning sunsets, to its iconic wildlife and diverse culture, Africa has it all. There is nowhere else on the planet with such incredible natural beauty and rich traditions. With Table Mountain in South Africa, the savannah of the Serengeti and the tropical coastline of Eastern Africa, this continent is indisputably magical and guarantees to take your breath away. Experience the Big 5; the lion, leopard, elephant, rhino, and buffalo. A true African Safari exploring exotic wildlife in their natural habitats is an opportunity of a lifetime.
Why choose Eclipse Travel?
Eclipse Travel is committed to delivering the very best experiences to some of the world's most breathtaking destinations. Take the hard work out of organising your holiday, and let Eclipse Travel design a personalised itinerary that's a perfect fit for your interests, dates and budget. With personal insight and exceptional knowledge of travelling and trip-planning in Southern and Eastern Africa, Eclipse Travel can design a remarkable and truly unforgettable adventure perfectly tailored to your needs.
Tailor-Made Itineraries
Eclipse Travel offers a range of travel options which operate in an independent and flexible way whilst always having the support of local offices and ground operators. A tailor-made tour includes your choice of accommodation, transfers and tours all designed to suit your tastes, interests and budget. With daily departures, the tour can also be customised to your requirements if you would like to add in a few extra days or destinations, or upgrade any hotels. Travellers love the flexibility of these customised itineraries and Eclipse Travel works hard to make sure each trip is perfect for you.
Example Tailor-made Tour: Best of Southern Africa:
Experience the renowned game viewing and unspoiled bush of the Kruger National Park before heading to iconic Cape Town. Experience all the essential sightseeing opportunities and relax at the remarkable natural wonder that is Victoria Falls before exploring the world-renowned Chobe National Park and Okavango Delta.
Small Group Escorted Tours
Africa can often be a daunting destination for first time visitors, so why not join one of Eclipse Travel's exciting small group tours and experience the magic of safari whilst making new friends along the way? These unique small group tours offer the most enjoyable way to experience all that Africa has to offer, whilst sharing the experience with like-minded travellers. All the time you will be in the expert hands of an experienced guide who will help you 'get beneath the surface' to help discover the real people, places, culture and incredible wildlife of this amazing continent. Solo travellers, couples and friends travelling together are all welcome, and the mix is what makes these escorted group tours work so well.
Example Escorted Tour: Great Trans-African Lodge Safari: Spend 21 days exploring Namibia, Botswana and Zimbabwe on this small group tour. From marvelling at Victoria Falls to the breath-taking magnitude of Namibia's dunes and big game interaction, this tour combines all the comforts of lodge accommodation with an unforgettable safari experience.
Walking Safaris
Taking a safari on foot brings about a totally new way of understanding your surroundings. Your guide (who may be armed depending on the location) can show you how to track wildlife, and you will begin to notice the smaller things around you; taking the time to smell, listen and seek out the wealth of animal and bird life that surrounds you. Walking safaris are most often completed as a half day excursion from your safari camp or lodge, but in some locations you have the option of taking a mobile walking safari where you walk between camps each day, looking for wildlife along the way. Walking safaris can be offered throughout Africa with some fantastic multi day walks offered in Zambia and other unique experiences like rhino tracking in Namibia and gorilla treks in Rwanda and Uganda. Walking Safaris can usually only be done at lodges in private conservancies.

Fly-in Safaris
If you have a higher budget and want to cut out long-distance driving, why not opt for a fly-in safari, which will take you from one safari camp to the next, staying in exceptional accommodation? This option maximises your time on the ground — not to mention the spectacular views that you will get from the comfort of the plane. When you reach your camp, you will have a range of activities to choose from including game drives, boat trips and walking safaris.
Beach Extensions
Safari holidays are, without doubt, one of the most amazing and unique travel experiences in the world, however they can also be quite hard work at times. After a few days on safari with early morning starts and so much to take in, you may be ready for a change of pace. Kicking back and relaxing on one of Africa's exceptional beach destinations such as Zanzibar, Mozambique, the Kenyan coast or even Mauritius and the Seychelles can offer the perfect complement to your safari.
This brochure covers the regions and holiday types listed below. Click on the links to see more free travel brochures covering the regions and holiday types you are interested in.