Australia Rail Journeys |
Free Travel Brochures
View Basket

The following free holiday travel brochures feature Australia Rail Journeys holidays, tours and packages – click the GET THIS FREE button to order your Australia Rail Journeys holiday brochures.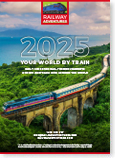 Scott McGregor's Railway Adventures
2024 | Australia | New Zealand | Europe | Britain | Asia | South America | Railway Adventures' fully escorted small group train tours will take you on an endless variety of unforgettable experiences. Inspired by the hit TV show, Railway Adventures across Australia, these luxury heritage train journeys and packages reveal the culture and character of a country from the window of a train. Railway Adventures offers a unique perspective on some of the world's most spectacular holiday destinations, with the confidence that the journey will be just as magical and memorable as what you find at the end of the line.
> MORE...
---
---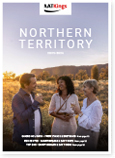 2024-2025 Red Centre & Top End Guided Holidays, Short Breaks & Day Tours Nothing can beat the wonders of the Northern Territory, the red beating heart of Australia. Experience the oldest culture on earth, watch the sun set across Kakadu billabongs, immerse yourself in Mataranka's thermal pools, meet the people who make Tiwi Islands 'the island of smiles', and explore the mesmerising vastness between the Top End and Red Centre. With AAT Kings' 100 years of expertise, you'll go behind the scenes and discover the hidden wonders of the Northern Territory. EarlyBird Deals
> MORE...
---
---