New Caledonia |
Free Travel Brochures
View Basket

The following free holiday travel brochures feature New Caledonia holidays, tours and packages – click the GET THIS FREE button to order your New Caledonia holiday brochures.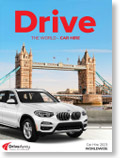 DriveAway is Australia's award-winning self-drive specialist. DriveAway have amazing deals with over 160 leading suppliers and complete thousands of bookings worldwide for their customers every year. So whether you're cruising USA's Route 66, conquering the Rockies in Canada, free-camping in New Zealand, discovering Australia's hidden beaches or soaking up the sun in the European countryside, DriveAway will bring your road trip to life. Discover the difference with DriveAway. EarlyBird Deals!
> MORE...
---
---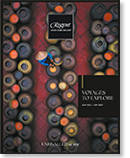 2020-2022 Mediterranean | Northern Europe | Caribbean | Alaska | Canada | New England | Asia | The Pacific | Africa | South America | This is cruising as you want it to be - a sumptuous world where your every wish, your every whim and your every want are met with personalised service, luxurious comfort and complete fulfilment of your passion for travel. Anticipate an unforgettable journey where everything is included, without exception and without compromise. Experience the extraordinary with Regent Seven Seas Cruises and create memories to last a lifetime.
> MORE...
---
---