Arctic Expedition Cruises View Basket
To order this holiday brochure for FREE delivery to your home or computer, click the GET THIS FREE button.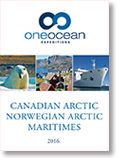 This brochure is no longer available on this website.
Choose your own Arctic Adventure
Spitsbergen & Svalbard | West Greenland | Canadian Arctic | Baffin Island | Northwest Passage | Lancaster Sound | Nova Scotia & Newfoundland | Also Antarctica, Falklands & South Georgia
One Ocean operates expedition cruises in the Arctic and Antarctica using small ships that accommodate as few as 98 guests. One Ocean is proud to offer the highest staff to guest ratio in the industry – 5:1 on most voyages and as high as 3:1 on selected trips – ensuring the needs of individual guests are met and the highest standards of personalized customer service is provided during every voyage.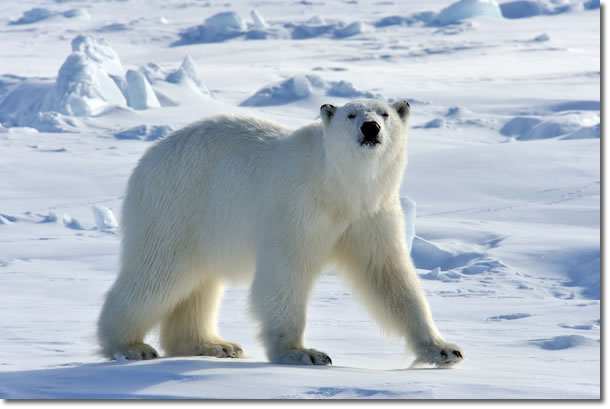 The most interesting, diverse expedition itineraries available
One Ocean is innovative and develops itineraries that no other operators have featured before. Its outstanding vessels have a huge cruising range and allow One Ocean to explore new corners of the Arctic every time it ventures north. One Ocean's vessels are small enough to get into remote locations and visit Inuit communities without impacting the integrity and privacy of those who live there.
The world's most unique 'Arctic wilderness lodges'
One Ocean's ships have been described as the world's most versatile and mobile wilderness lodges! These outstanding vessels are designed for long-range polar exploration and, as such, are solid, secure and able to navigate where other larger cruise ships cannot. The ice-strengthened ships combine modern comforts – including spacious interiors and ample outdoor observation decks – with first-class safety features and an impeccable safety record. They are the most stable ships travelling in polar waters.
Choose your own adventure
One Ocean caters to active travellers of all ages, fitness levels and interests with its wide range of activities available on and off the vessel. Educational presentations are given by experts in polar exploration, history, geology, ornithology, marine wildlife and photography take place daily, together with soft adventure excursions such as zodiac trips, hiking, kayaking, wildlife viewing and photography. The more adventurous may also enjoy camping on the ice (offered on most voyages at no extra cost). Wildlife and photography lovers will revel in the time spent with One Ocean's photographer-in-residence who provides insight, education and expert advice and who is dedicated to helping you obtain your 'once in a lifetime shot'.
Travelling Solo? Many One Ocean guests do
Many solo travelers join One Ocean's trips. One Ocean offers to match you up with a fellow traveler of the same gender and you can share your cabin. It's a great system and means you won't have to pay a single supplement. If we cannot find you a cabin mate – no problem, you will enjoy sole cabin use.
One Ocean is committed to giving back
In addition to funding and assisting ongoing scientific research on board its vessels, One Ocean also supports Northern communities across the Arctic. Its collaboration in 2014 with the Royal Canadian Geographical Society and Parks Canada resulted in the successful discovery of Sir John Franklin's long lost vessel, the Erebus.
Order your brochure today
This brochure contains a summary of all of One Ocean's Arctic voyages (including the Canadian Maritimes), detailed dates and pricing information and an overview of our two celebrated expedition ships. Order your copy today and enjoy planning the trip of a life time.
Norwegian Arctic voyages (departing Longyearbyen, Spitsbergen, Norway):
Spitsbergen Encounter – 9 nights
Spitsbergen Encounter – A Photographic Symposium – 9 nights
Canadian Arctic voyages include:
Baffin Island – Jewel of the High Arctic – 12 nights
Baffin Island and West Greenland – 10 nights
Northwest Passage – Wildlife Encounter (in conjunction with Canadian Geographic) – 7 nights
Northwest Passage – Finding Franklin – 8 nights
Classic Northwest Passage – East to West – 12 nights
Classic Northwest Passage – West to East – 12 nights
Canadian Maritimes:
Canadian Maritimes – Fins & Fiddles – 9 nights
This brochure covers the regions and holiday types listed below. Click on the links to see more free travel brochures covering the regions and holiday types you are interested in.