Custom-Made Journeys of India & Sri Lanka View Basket
To order this holiday brochure for FREE delivery to your home or computer, click the GET THIS FREE button.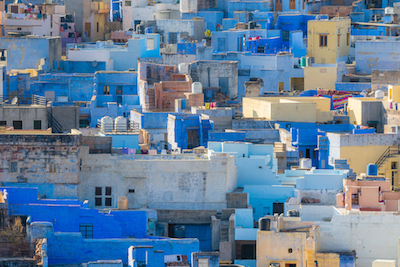 India Unbound specialises in creating custom made itineraries to India and Sri Lanka. Founded by Lincoln Harris, the Melbourne-based company has more than 20 years experience in planning unique holiday experiences for travellers. With a dedicated team based in Australia, and backed by staff on the ground in India and Sri Lanka, the company focuses on private touring arrangements for travellers in these incredible destinations.
The itineraries in this brochure cover the breadth of India – a vast country that differs greatly from state to state – and the tropical island so full of possibilities that is Sri Lanka. The brochure also includes luxury rail journeys and river cruises in India.
These tours are some of India Unbound's favourite sample itineraries and are meant as a suggestion to help you create your ideal India or Sri Lanka journey. They have been created to illustrate some of the many travel options available in these two amazing countries. All of the itineraries in this brochure can be tailored to suit your personal travel wishes and can be put together in various combinations, with a range of different durations, accommodation options and budgets.
The itineraries you will discover in this brochure take in the 'must see' destinations, but also allow you to immerse yourself in the sights, smells and flavours of India and Sri Lanka. India Unbound is pleased to present to you a series of extraordinary journeys.
This brochure covers the regions and holiday types listed below. Click on the links to see more free travel brochures covering the regions and holiday types you are interested in.