Star Clippers Sailing Adventures – Mediterranean Preview View Basket
To order this holiday brochure for FREE delivery to your home or computer, click the GET THIS FREE button.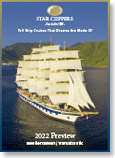 This brochure is no longer available on this website.
Tall ship cruises that dreams are made of
Greece & Sicily | Malta, Balearics & Spain | Turkey | Croatia | Italy | Montenegro | France | Morocco | Canary Islands | Egypt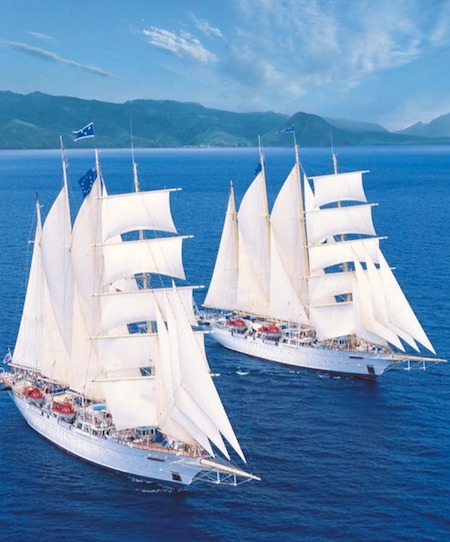 Embark on a vessel which will take you on a voyage of the history of sailing – learning about the clipper ship's role in sailing throughout time. A sailing experience with Star Clippers is more than just a cruise. To sail on a tall ship is to appreciate a bygone era of exploration, trade and travel – purely by utilising the power of the wind (weather permitting).
Royal Clipper, Star Clipper and Star Flyer are ships that celebrate a time where clipper ships ruled the oceans. Sailing with Star Clippers is like having your own private yacht. No lines, no crowds, just the perfect amount of personal service. The deck gleams and all around are the hallmarks of elegant and timeless vessels. Where else would you be able to help raise the sails, learn how to tie a knot, lie in the bowsprit net suspended above the sea, and find the sheer determination needed to climb the mast to the Crow's Nest for a breathtaking panoramic view? Come aboard one of Star Clippers' magnificent tall sailing ships to experience all these activities and more.
These small ship cruises will not only provide an intimate experience, but also the opportunity to meet new people, see new places and create the holiday experience of a lifetime.
The world's most spectacular Tall Ships
Star Clipper and Star Flyer are four-mast twin ships, and Royal Clipper is the largest square rig ship in the world today. Now Star Clippers is eagerly awaiting the arrival of the newest addition to the fleet, Flying Clipper. Star Clippers' aim is to offer an authentic yet thoroughly modern tall ship sailing experience and judging by the high number of repeat passengers, it as attained its goal.
Star Clipper and Star Flyer are modern cruise ships in every way, created for passengers who love the traditions and romance of the legendary era of sailing ships. Star Clipper and Star Flyer are both 115 metres long and each carries just 170 guests in pampered comfort. Life aboard is blissfully relaxed, much like travelling on a private yacht. You'll never feel confined on Star Clipper and Star Flyer.
Each ship offers spacious accommodations and expansive teak decks with ample space and not one, but two swimming pools. In fact, you'll find that these ships offer more outdoor space per passenger than most conventional cruise ships.
The decor of Star Clipper and Star Flyer is reminiscent of the grand age of sail. Antique prints and paintings of famous sailing ships please your eye, while teak and gleaming mahogany rails are richly remindful of Star Clippers' proud nautical heritage.
All Star Clippers' ships feature open-seating dining in an elegantly appointed dining room, convivial indoor-outdoor Tropical Bar and Piano Bar and an Edwardian style library where a Belle Époque fireplace glows with a warmth that reflects the friendliness and the enthusiasm of Star Clippers' hospitable officers and crew.
This brochure covers the regions and holiday types listed below. Click on the links to see more free travel brochures covering the regions and holiday types you are interested in.