Surfing |
Free Travel Brochures
View Basket

The following free holiday travel brochures feature Surfing holidays, tours and packages – click the GET THIS FREE button to order your Surfing holiday brochures.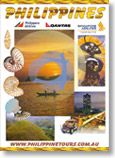 Smiling, happy people, sandy beaches, mountains, volcanoes, aquamarine waters… the Philippines is made up of over 7,000 intricately-linked islands. Unique Spanish-Filipino colonial architecture, fusion cuisine, caves, coral gardens, sprawling cities, jungles, bug-eyed tarsiers, volcanoes and rice fields… Philippine Tours offers all this with optional adventure activities like surfing, kite-boarding, diving, golf, island-hopping and kayaking, all wrapped up in independent touring options, with car hire and resorts.
> MORE...
---
---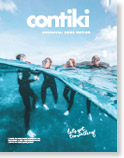 2020 You may have grown up here, or now call Aussie home... but how much have you really experienced of Australia? Too often we look to travel longer distances, and forget about epic adventures in our backyard or just across the Tasman. Head to the land they call Godzone, and experience the BUZZ that's got everyone talking. And always with people your age - 18-35's, no younger, no older. It's time to let the adventure begin. Don't waste a moment or let any experience pass you by. Make every moment count. EarlyBird Deals!
> MORE...
---
---