Golf |
Free Travel Brochures
View Basket

The following free holiday travel brochures feature Golf holidays, tours and packages – click the GET THIS FREE button to order your Golf holiday brochures.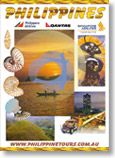 Smiling, happy people, sandy beaches, mountains, volcanoes, aquamarine waters… the Philippines is made up of over 7,000 intricately-linked islands. Unique Spanish-Filipino colonial architecture, fusion cuisine, caves, coral gardens, sprawling cities, jungles, bug-eyed tarsiers, volcanoes and rice fields… Philippine Tours offers all this with optional adventure activities like surfing, kite-boarding, diving, golf, island-hopping and kayaking, all wrapped up in independent touring options, with car hire and resorts.
> MORE...
---
---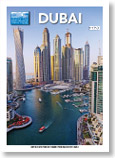 Greece & Mediterranean Travel Centre
Discover an exotic seduction of the senses – awesome accommodation, stunning beaches, fantastic shopping, ancient traditions, desert exploration, world class sport, cultural events, museums, mosques and mountains… see it all with The Greece and Mediterranean Travel Centre - tailor-made itineraries, luxury breaks, camel safaris and mountain treks. Whatever you want can be arranged with personal service and heaps of local knowledge.
> MORE...
---
---