USA, Canada, Alaska, Hawaii & South America View Basket
To order this holiday brochure for FREE delivery to your home or computer, click the GET THIS FREE button.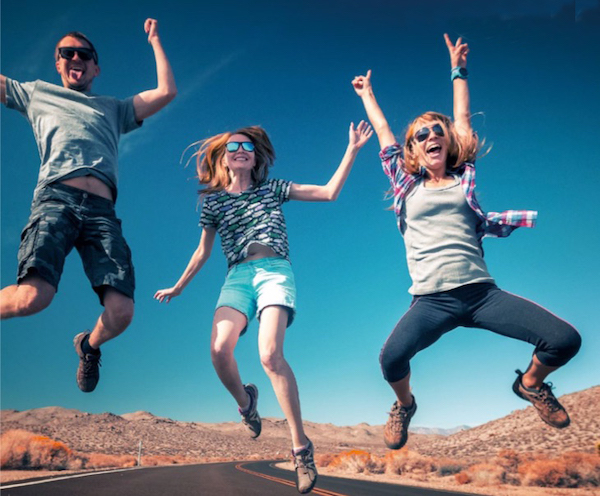 Adventures for ages 18-38 only!
Way back in 1972, TrekAmerica set out on the open road with a van full of young explorers, on a mission to see the real America and have a great time on the way. Today, the TrekAmerica ethos hasn't changed. TrekAmerica mixes big highlights, buzzing cities, incredible national parks and local gems that you just wouldn't get to see if travelling solo, into a road trip that's fun, safe and great value for money. Sounds epic? Welcome to TrekAmerica!
Original Adventures Since '72
In 2017 TrekAmerica turned 45, which makes it the longest running and most experienced small group operator in North America. Knowing the places TrekAmerica visits so well, from the best beaches in California to its favourite music haunts in New Orleans and those awesome little stops along the way is a huge reason behind its success.
New Places, new Friends
Whether you're travelling on your own or with friends you'll never feel alone when you travel in TrekAmerica's groups. It's fun, sociable and means you avoid those awkward moments when you walk into an unfamiliar place by yourself.
Who Travels With TrekAmerica?
TrekAmerica's tours are designed specifically for young, international travellers aged 18-38, so you're guaranteed to be travelling alongside people of a similar age. All with a sense of fun, adventure and a keen desire to explore – you couldn't meet a nicer crowd!
Hello, Solo Travellers!
About 70% of travellers join the trip alone – but you won't be solo for long! You'll be surrounded with like-minded people who will quickly become your Trek buddies. And TrekAmerica doesn't add a single supplement, instead TrekAmerica matches you with someone of the same gender to share a room with.
Fun, Freedom and Flexibility
TrekAmerica believes there's no better way to travel than in a group to help create those happy vibes and amazing memories! Our group tours mix activities and inclusions with free time and there's always plenty of optional activities on offer – meaning you can pick and choose the things you want to do and leave out the ones you don't!
This brochure covers the regions and holiday types listed below. Click on the links to see more free travel brochures covering the regions and holiday types you are interested in.