To order this holiday brochure for FREE delivery to your home or computer, click the GET THIS FREE button.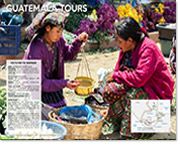 This brochure is no longer available on this website.
Tailor-made independent journeys, small group & multi-country tours, cruises & rail … your dream trip is here
Mexico | Costa Rica | Guatamala | Nicaragua | Cuba | Bahamas | Jamaica | Dominican Republic | Panama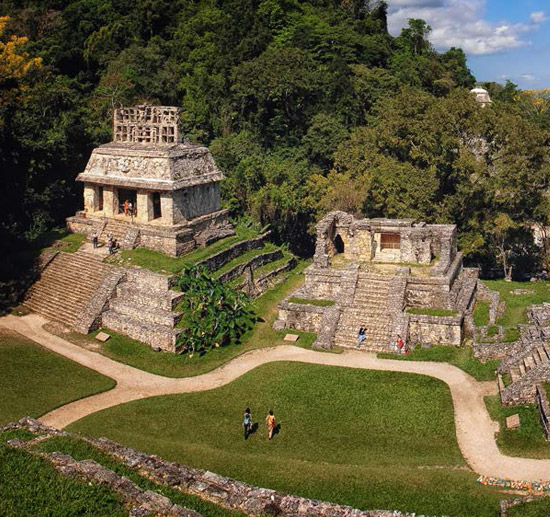 Discover the rich tapestry of Central America's cultures from the traditional agrarian indigenous tribes to the African descendants that have called it home since the 17th century. The Spanish influence colours the charming colonial towns dotted throughout and the ancient Maya culture, dating back some 4,000 years, has left remarkable ruins of temples that are slowly being claimed by the sultry jungle.
In the Caribbean islands, the unrivalled warm, calm waters provide the perfect environment for the colourful underwater coral gardens that attract divers and snorkellers from all over the world. The vibrant cultures and exotic natural highlights of the Caribbean make any trip unforgettable. A visit to one or more of the islands – either exclusively or as an extension to a trip to Latin America - is a perfect way to relax and unwind.
To help you get the best out of your trip, Travel Projects has a team of well-travelled and enthusiastic consultants who will suggest the best known attractions and the less travelled places…
Travel Projects offers a wide range of tours in Latin America – from a classic multi-country Discovery Tour to Small Group or Tailor-Made Journeys to suit your personal choices.
Travel Projects designs flexible, tailor-made holidays to Central America. You decide when, where and how you would like to travel and Travel Projects will put together a program to suit your needs.
Whatever your budget, Travel Projects can create your perfect holiday.
Escorted Tours
Multi-country Small Group Tours of Central America will introduce you to the highlights of these amazing countries with the possibility to extend to other areas for a more in-depth experience. These tours require a minimum of 8 adult paying passengers to have the same escort from day 1 to the last day. Should there not be a minimum of persons participating, the tour still goes ahead with local bilingual guides in every place. These tours are offered in tourist and tourist superior class hotels to suit your budget.
Independent Tours:
With weekly departures, independent tours are fully guided by local expert English-speaking guides and assist you from the time you arrive in South America, throughout your stay, to the time you leave. These tours can be tailored to suit your needs and preferences. Choose from hand picked properties, tourist, tourist superior and first class hotels to suit your budget.
About Travel Projects
Travel Projects was established in 1999, based on a long- time dream of Edgardo Garcia and Hanna Shilo to entice travelers to experience the magic atmosphere of Latin America in a tailor-made fashion to suit each individual's needs and itineraries.
With a team of highly professional travel industry consultants that boast many years of experience in various aspects of travel arrangements, including operating tours, Travel Projects is dedicated to service and excellence. The hotels and travel options aim to give you the best value possible and all programs operate within guidelines of responsible tourism.
The emphasis has always been on the specialised and unique needs of the experienced traveller. Extensive experience and intimate knowledge of the regions, language and the local cultures has allowed Travel Projects to create the best contacts for your kind of holiday.
Travel Projects is committed to providing quality tailor-made tours throughout Latin America that have a positive impact on the local culture and environment. A personal approach to travel uses local guides, hotels with local character, and the local transportation infrastructure. Programs are designed with the intention of providing a fun and exciting holiday, while creating a better understanding between travellers and their wonderful hosts.
This brochure covers the regions and holiday types listed below. Click on the links to see more free travel brochures covering the regions and holiday types you are interested in.