To order this holiday brochure for FREE delivery to your home or computer, click the GET THIS FREE button.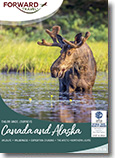 This brochure is no longer available on this website.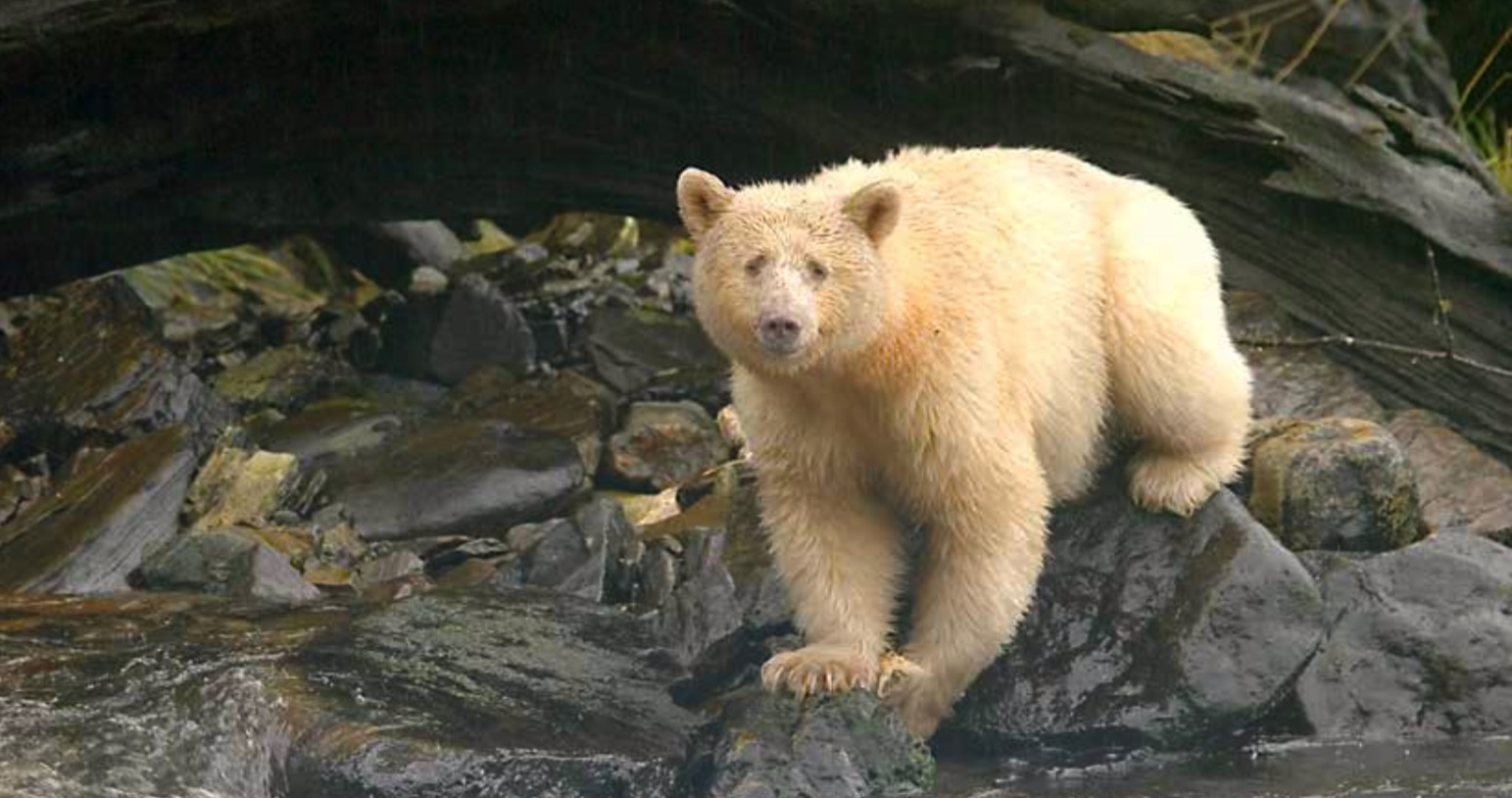 Tailor-made Journeys
Wildlife | Wilderness | Expedition Cruising | The Arctic | Northern Lights
A vast and varied country, Canada is a feast for all travellers, and given its history of exploration, it really is no surprise. You can discover hidden corners even amongst the postcard favourites. Travel a bit further and seek out more remote and rewarding experiences with a heavy focus on nature. This is Forward Travel's preference, and the substantial focus of its Canada menu.
Forward Travel has sought out adventures by destination and actitvity, so all its guests can be immersed in awe-inspiring natural wonders in the country's boundless wilderness. Be delighted by the charming cities and villages, the friendly locals, and the soaring mountains. Be mesmerised by the aurora borealis (Northern Lights) dancing across the sky. Watch in awe as polar bears prowl the ice floes in The High Arctic or along the shores near Churchill. And seek out Grizzly, black and Spirit bears in the forests of Western Canada and Alaska.
Canada is authentic and natural. Where first time visitors will vow to return and seasoned travellers will never run out of experiences. Exciting, unique and amazing memories are waiting to be made, you just need to connect to them.
Alaska is a perfect partner for a Canada adventure, so Forward Travel has included ideas there too. Favourites would be bear viewing in the rivers, small ship cruising in remote waterways, and hopping on and off the ferries along the marine highway.
Forward Travel really wants to help you experience the magic of Canada, Alaska and the High Arctic. To be immersed in the vastness, to be astounded by the wildlife, and to be inspired by the human determination to explore and succeed.
Who is Forward Travel
Forward Travel is the brainchild of seasoned travellers David Smyth and Rose Toohey, who have combined their knowledge and experience to help forward thinking travellers travel better, travel further and travel more.
David and Rose have journeyed far and wide enjoying the road less travelled in preference to the busy highway. They own and run Forward Travel, so have the freedom, flexibility, and enthusiasm to tailor your trip exactly how you want it to be. They work directly with trusted tour operators in each country to offer you the largest range of choices in each destination.
Travelling Forward
All Forward Travel journeys are customised for each person, so its style of travel is really your style. Forward Travel will discuss how you like to travel, the type of hotels and touring you prefer as well as how energetic you want to be. Forward Travel will then make suggestions to suit your preferences.
Forward Travel doesn't pigeon hole you by star ratings, instead it discusses your preferences and match properties to suit. The hotels used here are mainly good quality 3.5-4 star, well located with local style. Forward Travel has fantastic indulgent places to mix it up when suitable.
Forward Pricing
Most people convince a partner or friend to travel with them so prices shown are per person, based on two people travelling together and sharing a room. If you are looking for some solitude, Forward Travel can plan a trip just for you. Most of these trips are suggestions and can be tailored as you wish. Forward Travel welcomes larger groups and can often secure discounts for them. To keep things simple all the itineraries in this brochure have the signature Forward inclusions.
Inside This Brochure
Travelling By Rail and Water
Across Canada By Road & Rail
Canadian Arctic Wildlife and Aurora - Escorted Journey
British Columbia
Bear Lodges Of British Columbia
The Rocky Mountains and Alberta
Northern Canada
Arctic Expedtition Cruising
Eastern Canada
Alaska
Small Ship Cruising
This brochure covers the regions and holiday types listed below. Click on the links to see more free travel brochures covering the regions and holiday types you are interested in.