Persia Unveiled - Iran View Basket
To order this holiday brochure for FREE delivery to your home or computer, click the GET THIS FREE button.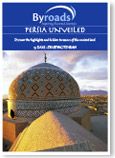 This brochure is no longer available on this website.
Discover the highlights and hidden treasures of this ancient land
15 Days - Starts Tehran 30 September 2019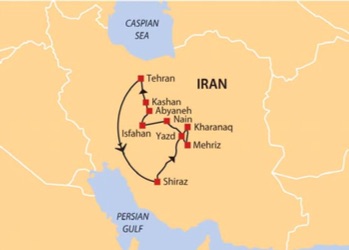 There are few places in the world where international opinion and local realities are polar opposites. If you can put the barrage of negative publicity to one side, you'll discover a wonderful, historic country whose people are well educated, courteous and incredibly welcoming.
You'll begin your journey in Tehran, where you visit three of its finest museums before flying south to Shiraz, a lovely city known for its gardens and romantic poets. Two days allows ample time to see the major sights, explore the atmospheric Vakil Bazaar and make a side‐trip to the great city of Persepolis, with its magnificent Apadana staircases.
Driving east, you'll see the tomb of Cyrus the Great and then make your way via Abarqu to Yazd Province, a highlight of your tour. The next three days are spent exploring your surroundings, heading off the beaten track to see little‐ visited mudbrick citadels, tranquil gardens, old merchant homes and ancient villages. An evening is spent in an authentic caravanserai – and you have a full day to discover Yazd, full of traditional homes with their signature wind‐towers, or badgirs.
North of Yazd you visit Kharanaq and Meybod, where you explore Narin fortress and see the amazing Safavid icehouse. You'll stop to visit the exquisite mosque at Nain before arriving in Isfahan, the 'jewel in the crown'. Here you have two and a half days to see the many wonderful sights including the magnificent Naksh‐e Jahan Square, Sheikh Lotfollah Mosque, Imam Mosque, Chehel Sotun Palace, Vank Cathedral and the bazaars.
Driving out of Isfahan you visit the historic 14th century mosque at Natanz and spend a night in the picturesque hillside village of Abyaneh, which you explore in the afternoon. Further north is Kashan, celebrated for its fine ceramic production dating back to the 12th century. Here you see two magnificent 19th century Qajar houses as well as the Bagh‐e Tarikhi‐ye Fin Garden, considered one of the best in Iran.
Back in Tehran, you'll spend a final day exploring the Jewellery Museum and the fabulous Golestan Palace.
Your host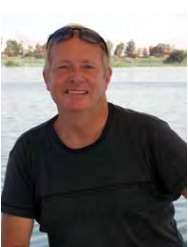 Steve Mortimer heads up Byroads Travel and will be your host on this tour. Steve has more than 30 years in the travel industry and has travelled to well over 120 countries. He has worked with a number of well‐known Australian and UK adventure travel companies including 13 years as a Product Manager and Operations Director for Peregrine Adventures. In addition to researching and developing holidays in many different regions of the world Steve has led a great number of trips to some of the world's most interesting, exotic and out of the way places.
Steve likes nothing better than getting out and about with like-minded travellers, sharing his knowledge and introducing them to some of the world's most interesting places.
With Byroads, you can be confident that your itinerary includes visits to all the 'must see' attractions – and much more, however there are some days when you'll have time to wander and to make some of your own discoveries. Throughout the tour local guides are employed to provide a wealth of background information and share their extensive local knowledge.
This brochure covers the regions and holiday types listed below. Click on the links to see more free travel brochures covering the regions and holiday types you are interested in.