Garden Tours |
Free Travel Brochures
View Basket

The following free holiday travel brochures feature Garden Tours holidays, tours and packages – click the GET THIS FREE button to order your Garden Tours holiday brochures.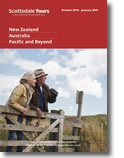 New Zealand | Australia | Pacific | Join Scottsdale Tours' founders and owners, Andrew and Lee Moore, on a fully escorted tour for Seniors in New Zealand, Australia and the South Pacific. Being owner/operators you know exactly who is going to be looking after you because Andrew and Lee try to host many of the tours themselves. With Scottsdale Tours, you'll spend more time off the beaten track than on it and Andrew and Lee's incurable curiosity means that they just have to go and 'have a look up there' sometimes.
> MORE...
---
---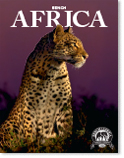 2018 As the founders of African Safari holidays in Australia, Bench Africa has the reputation, experience and knowledge to ensure that your holiday exceeds expectations. Choose a scheduled group departure or a tailor-made private safari. Whatever your dream holiday, you'll find it here… overland camping adventures, luxury lodges, thrilling rail journeys and tours through South Africa, Namibia, Botswana, Zambia, Zimbabwe, Malawi, Kenya, Tanzania, Uganda, Rwanda, Madagascar, North Africa & Arabia.
> MORE...
---
---