New Zealand Ski |
Free Travel Brochures
View Basket

The following free holiday travel brochures feature New Zealand Ski holidays, tours and packages – click the GET THIS FREE button to order your New Zealand Ski holiday brochures.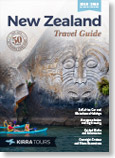 For the independent traveller, Kirra Holidays offers an impressive range of self-drive packages, accommodation, cruises, rail, ski, guided walks and adventures - everything you need to create your own perfect holiday. Discover spectacular Mount Cook, the rugged coastline of the Fiordland National Park, sip world-class wine, land on a glacier or conquer the white waters. There's something for everyone - bold adventurers, luxury addicts, eco-travellers and culture vultures alike.
> MORE...
---
---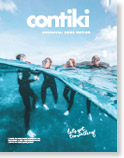 2018-2019 You may have grown up here, or now call Aussie home... but how much have you really experienced of Australia? Too often we look to travel longer distances, and forget about epic adventures in our backyard or just across the Tasman. Head to the land they call Godzone, and experience the BUZZ that's got everyone talking. And always with people your age - 18-35's, no younger, no older. It's time to let the adventure begin. Don't waste a moment or let any experience pass you by. Make every moment count. EarlyBird Deals!
> MORE...
---
---