Turkey - Small Group Tours View Basket
To order this holiday brochure for FREE delivery to your home or computer, click the GET THIS FREE button.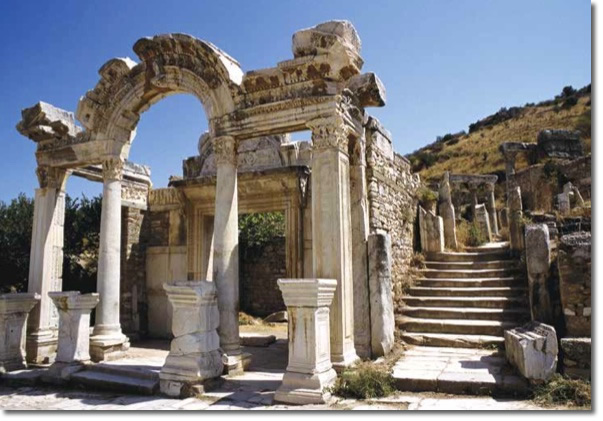 Nowhere in the world is more welcoming than Turkey. Its beguiling people, spellbinding beauty, enthralling archaeology and delectable cuisine are beloved by travellers the world over.
Dubbed the 'Cradle of Civilisations', Turkey plays watchful guardian to millennia of history. This vibrant modern nation treats visitors to gracious hospitality, amazing hotels and surprising value. A diverse and fascinating land, Turkey is one of the world's most memorable travel encounters.
Fairy Chimneys Travel small group tours offer you the very best of Turkey. Designed in-house by the experienced Fairy Chimneys Travel team, each blends first- hand knowledge with the hopes and dreams of Australian travellers.
Small Group Tours feature authentic accommodation in exceptional locations. All feature private amenities and minimum deluxe standard, you'll slumber in converted mansions, cave hotels and grand international chains.
Each tour paints an authentic picture, piece by piece of this wonderfully immersive destination. Many also focus around a special interest. From the very first contact, you can expect Fairy Chimneys Travel to make everything about your holiday in Turkey an absolute pleasure.
It's just Fairy Chimneys Travel's way of introducing you to the generous, welcoming culture you're about to encounter.
Expertise
For more than 13 years, Fairy Chimneys Travel has been creating unforgettable Turkey travel experiences.
Every member of the team has lived in or visited this intriguing destination. Each has a deep travel passion and desire to share with you the very best of Turkey. Your hopes for this tour are important to Fairy Chimneys Travel, so it'll be using all its skills and experience to fulfil every need.
Inclusive
Typically, a private airport transfer is included with each tour, regardless of your arrival and departure dates. Business class passengers enjoy this service
within Australia also. Fairy Chimneys Travel also incorporates admission fees for the carefully selected highlight included in your itinerary. So you don't encounter unexpected expense or miss opportunities during your tour.
Flexible
Fairy Chimneys Travel adapts its skill and knowledge to suit sole travellers, couples, small and large groups.
Fairy Chimneys Travel offers full agency service or simply service the gaps in your travel arrangements. Wherever possible, your special needs will be accommodated and we ably coordinate arrival and departure of multiple group members from diverse points of origin.
Choice
Fairy Chimneys Travel knows that everyone has different ideas about what makes a great holiday. That's why Fairy Chimneys Travel offers such a wide range of tours. You'll find varied service levels, popular and out-of-the-way destinations, active or restful itineraries and much more. So whether you're planning to visit Turkey for three days or three weeks, Fairy Chimneys Travel has your tour.
Special Interest Tours
Turkey - An Adventure | Cultural Tour - 21 days
Goreme to Gallipoli | Archaeology Walk Tour - 21 days
Pekish Silk Kilim| History & Culture Tour - 20 days
Jill's Cultural Encounter | Archaeology & History Tour - 19 days
Turkey Trails | Walking Tour - 18 days
ADA Gallipoli | War & History Tour - 13 days
Small Group Tours
Treasures of Asia Minor | Director's Tour - 18 days
Persian Slipper | Deluxe Tour - 15 days
Enchanted Lantern | Deluxe Tour - 11 days
This brochure covers the regions and holiday types listed below. Click on the links to see more free travel brochures covering the regions and holiday types you are interested in.